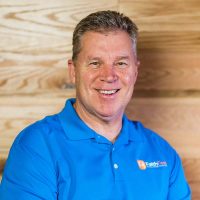 President and owner of Suncrest Farms Country Hams in Wilkesboro, NC. I love fishing, side-by-side riding, landscaping, sports cars, growing a successful business, and spending time with my family and friends.
I'm a born-again Christian. I accepted Jesus Christ as my Lord and Savior and it totally changed my life. Love studying God's word and telling others about the love of God and all he has done in my life through the power of the Holy Spirit. Taught Bible studies, youth and adult classes, vacation Bible school, became an ordained deacon, served on deacon body, and spoke at many churches.
Currently serving on the Craig Church Ministries Board and the FaithFest committee. Have a heart for youth and to see people saved and doing good to others. I have realized the purpose of my life is to give honor and praise to the one that gave his life for me (JESUS), obeying his commandments, loving my family and others, and to live a life that is pleasing to Him.